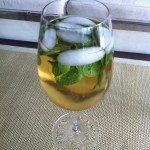 Well its Friday and the feeling here on the lake is balmy though, we could use a bit more sun. Still, I can find my sunshine in a glass so I'm not complaining.
My two favorite drinks of the moment involve white wine. The first is an Aperol Spritz.
Recipe for Aperol Spritz:
[...]
Continue Reading

→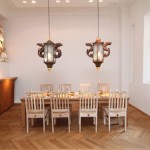 Isargold is a restaurant run by TV chef, Marin Baudrechsel.  My husband and I went for dinner last Friday and had a fantastic time.  The food was absolutely spectacular – imaginative and delicious.   It was also very expensive but at least it was worth it!
We're in full swing with asparagus season in Germany [...]
Continue Reading

→
In the 16 years that I've lived here, I've really come to love my adopted city. Its a lot smaller than Chicago (where I come from) and that took some getting used to. But once I wrapped my tongue around the language and started to feel more at home, I could step back and appreciate [...]
Continue Reading

→