Well its Friday and the feeling here on the lake is balmy though, we could use a bit more sun. Still, I can find my sunshine in a glass so I'm not complaining.
My two favorite drinks of the moment involve white wine. The first is an Aperol Spritz.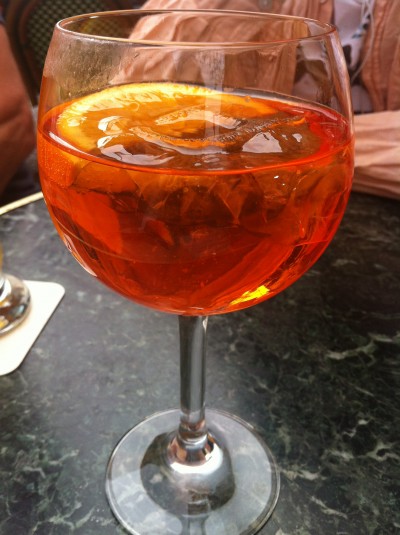 Recipe for Aperol Spritz:
Serve it in a big wine glass- we use Shiraz glasses, and garnish with a thick slice of orange. Enjoy!  Sorry, but the only picture I have of the drink is from when we went to a cafe and they served it in this crappy glass… still tasted good though!
This next drink is called a Hugo after the man who created it. He used to make pizzas at P1, Munich's number one nightclub, but now owns his own swanky pizzeria just around the corner from Odeonsplatz.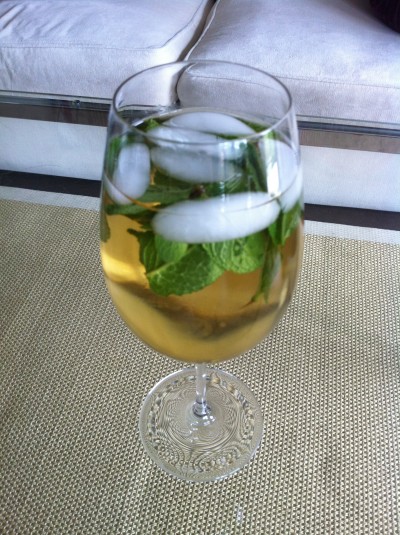 Recipe for a Hugo
Kind of crunch up the mint leaves before you add them to the glass to release their essential oils.  Add the rest of the ingredients and imbib away.  Happy weekend.
Related Posts :