I realized that I just left you all hanging as to how the design of my foyer was working out… I had several ideas, one of which I sketched out.  However, even though I had stencils, I just couldn't get the hang of those things and gave it up.  The initial design began with this hanging shelf that I bought it on eBay for 5,-.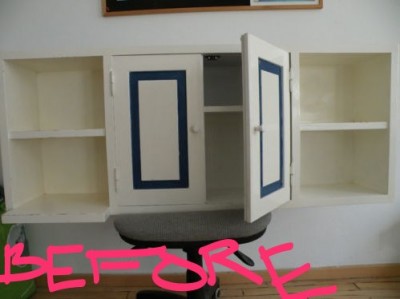 It was made of real wood but it was in terrible shape.  So, I stripped it, repainted it and had the mirrors and handles put on it (I will never do that again – painting is something that should be left to professionals, but that's another story).  It's a great size, not too wide, but with room in the cabinet part for dog leashes, mittens and other junk.  I've got some gorgeous vintage sconces that I want to put up on either side of ONE mirror (you'll notice I have two right now).  That means its back to eBay to find the perfect mirror that won't overshadow my groovy sconces.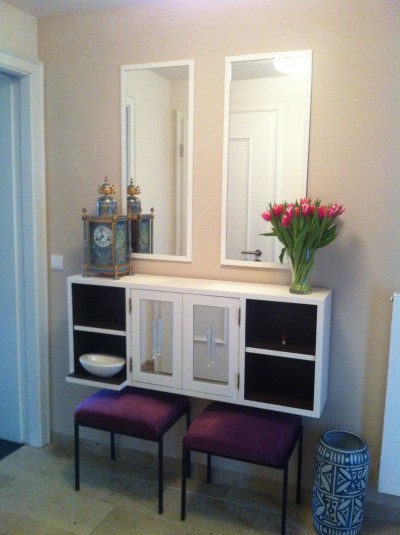 Which also means I'll probably have to find an new home for the cloisonne clock so it doesn't fight with the sconces and (new mirror).  It's a process but it's fun and I love to watch the design evolve.
Related Posts :