Last night I wasn't really in the mood to cook, but as usual, my selfish husband was in the mood to eat (some people can be so egotistical). At about 7:30 he started looking from me, where I was happily doing something important like browsing a shelter mag, to the stove which was doing nothing. Hmmmm.
Okay, okay, I can take a hint. Looking in the fridge I brightly offered to warm him up some leftovers. Unfortunately, this was met with a lot less enthusiasm than I was hoping. I quickly took stock of our meager ingredients. We had some bacon, onions and garlic, Marscapone, Parmesan cheese and eggs… Well, how about spaghetti Carbonara?
Because the idea of living to a ripe old age really appeals to me, I've never even considered making, much less eating, this pasta before, but desperate situations lead to unexpected and delicious results. Sometimes you just have to live dangerously.
This pasta was so easy and scrumptious, I can't believe that I never made it before. The egg cooks with the heat of the pasta and what you end up with is an incredibly creamy, decadent sauce. Okay, here's what you need:
Olive oil
125 gr. lean bacon, diced
1 large onion, finely chopped
2 cloves garlic, minced
2 large eggs
200 gr. Marscapone
50 gr. Parmesan
1 1/2 tsp. fresh Thyme leaves
Salt and freshly ground pepper to taste
In a large bowl whisk together the eggs, Marscapone, Parmesan and thyme. Set aside.
Put a large pot of salted water on to boil. I always use a good handful of course salt. Add pasta (I used about a little more than half the pack for two people and there was enough for my husband to have seconds).
Put several good glugs of olive oil in a large saute pan then throw in onions and over med. high heat, saute until translucent. Add bacon and saute until almost crispy, add garlic. Saute another minute then taste to see if it needs any salt (this will depend on your bacon). Add a good amount of fresh ground pepper. By this time your pasta should be done. Drain, then add the bacon mixture and egg and cheese mixture. Mix well and serve.
Buon appetito!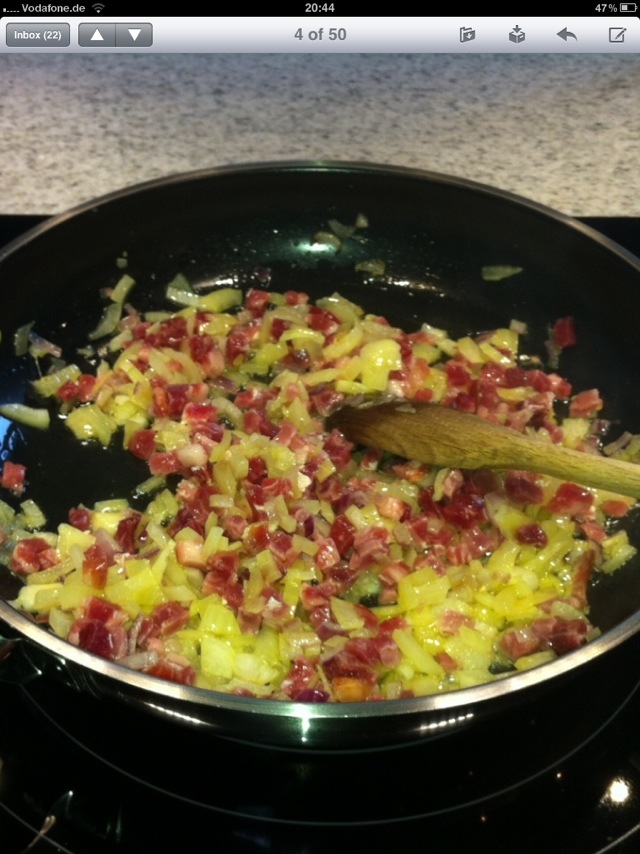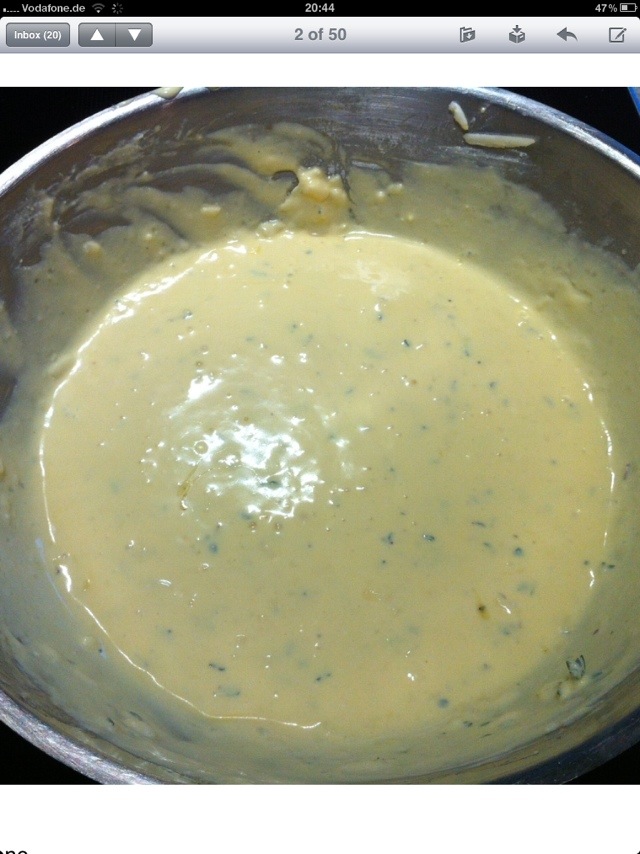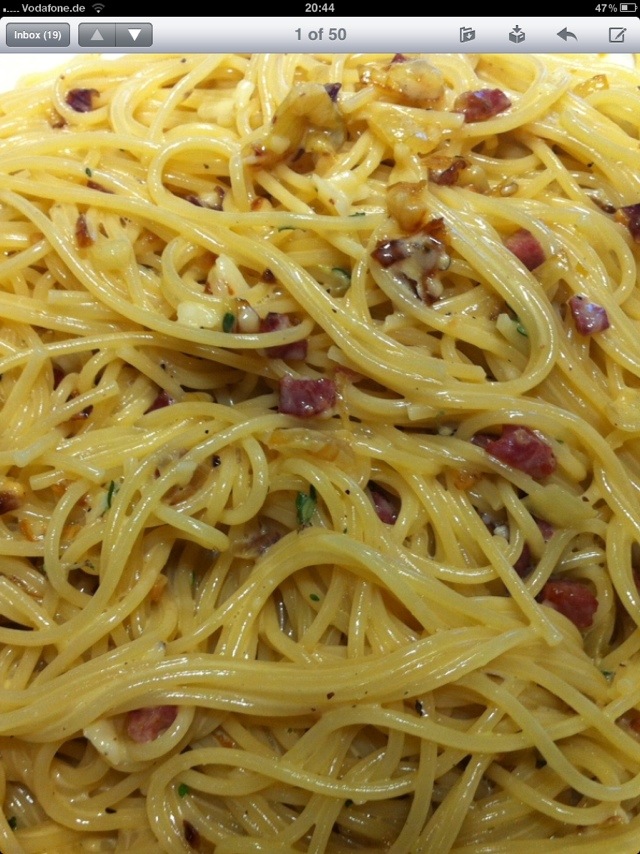 Related Posts :