The Perfectly Imperfect Home: Book Review
The Perfectly Imperfect Home is perfectly readable and offers perfectly doable advice.  Its written and edited by founding editor in chief of domino magazine Deborah Needleman and is filled with all the savvy advice that you'd expect from her.  With chapter titles like "A Bit of Quirk," and "Cozifications" you know your in for some good tips about how to individually style your space but what struck me most about the book was it's abundant hand rendered watercolors of spaces designed by the likes of Miles Redd, Yves Saint Laurent, and Kate Spade all done by artist Virginia Johnson.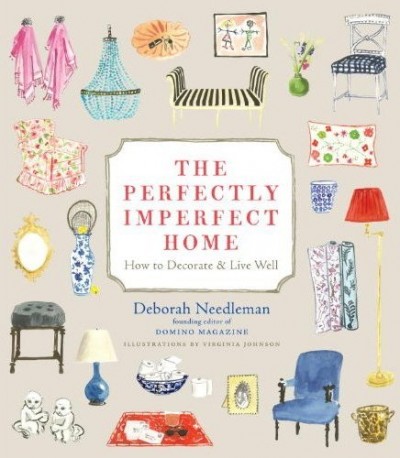 As a student of interior design who's rendering style is very individual, (read: not very good), I really appreciate Virginia's lack of preciseness.  She's proven that you don't need to be a master drafter to accurately depict the look and feel of a room.  Don't get me wrong, she's very, very talented but her illustrations are well… charming.  Yup, that's the word that perfectly describes her style.  Charming.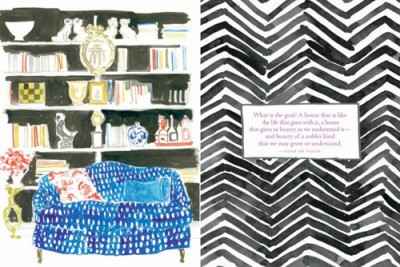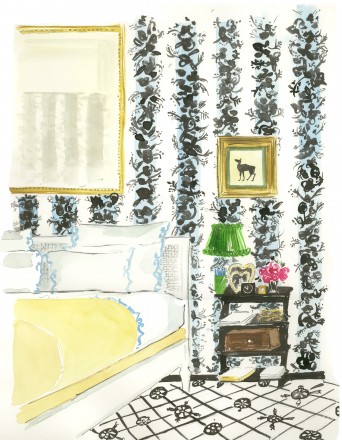 In other words, whether you're a design enthusiast or a student of interior design, this book is well worth it price (less than $20 bucks by the way).  Personally, I bought it for the illustrations but it would also make a great gift for someone who's interested in redecorating their space… hmmmmmm. Click here
to find out more.
Related Posts :