All About Becoming an Interior Design Intern
Tera Dahlby, like me,  is also a student at
Rhodec International
.  She started in 2006 and is on the Construction Unit which means she's working on unit 8 out of 10.   She recently got herself a gig interning with
DeLisa Oaks
  who was preparing for an episode of the Show House Showdown  on HGTV.  So not only did she learn about interning with an interior designer but also about working in the fast paced, unforgiving world of television.   This is actually going to be a tandem article – one side written from the point of view of the student and the other written from the point of view of the professor…
Michele M. Granger
, who is a professor of Fashion and Interior Design at Missouri State University and the author of several books will be supplying the nitty-gritty.
 Tell me about how you began your intern experience?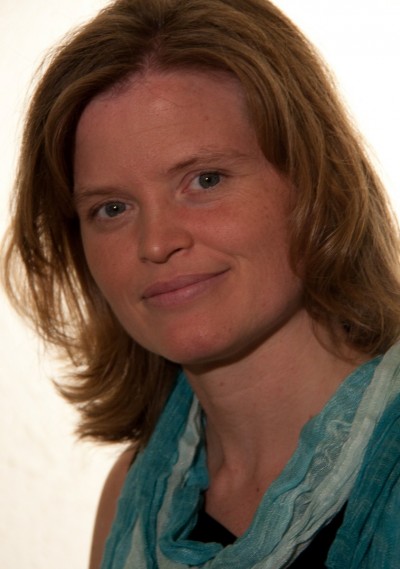 When I started with Rhodec International a few years ago, I was very naïve about what the design industry was like and was quickly disillusioned with people in the field being willing to help me out. It has been rare to find someone that will answer questions I have, or point me in the right direction along this journey of interior design. I had asked a few designers if I could shadow them, or intern, or even just spend a day with them, all answered with a resounding, "No".
All that to say, I had pretty much given up getting an internship, however, one day I came across an ad for a design firm looking to hire an interior designer. I was just looking over their website, and who they were, and found that I really liked their style. On a very spontaneous impulse I decided to write and ask if I could just shadow them for a day or two. I explained that I was a student by correspondence and would love to see how a designer works outside of class work. I sent the email thinking ~ one more rejection or non-response wasn't going to hurt, and it was worth the few minutes to send the email. I was very surprised when I got an answer a few days later stating that they had been thinking about finding an intern and wondered if I would be interested in that position. Wow! We set up a time for an interview.2. What sort of things were expected from you in order to get the internship? (Proficiency with autocad, drafting skills, x number of years of design school, portfolio, etc)
When setting up the interview, she asked me to bring my resume and any drawings, designs, etc. that I had done, so she could see a sample of my work. At the interview I handed her my drawings and was straightforward telling her that I didn't know CAD, as of yet. I thought to myself that would be the clincher, as it seems most everyone will tell you that proficiency in CAD is a requirement. So, I was happy when she responded with, "That's okay." Coming from a correspondence school and basically having nothing to compare my work with, I was a bit nervous, to say the least, showing them my work. I had that feeling of…"What if I'm way behind the standard? Who do I think I am anyway? The drawings I'm taking might have gotten me an A from my tutor, but what about real life???" She and her business partner looked them over for a few minutes which felt like an eternity to me, before they said, "These are very good." Later I would find out when she saw my drawings, she knew she wanted me, because she wanted someone on the team who could draw.
Which area did the designer you worked with focus on? (residential, commercial, restaurant, kitchens, hospitals, etc.) And how did that coincide with your planned area of expertise? Did it change your focus at all? If so, how and if not, tell me how your focus was reinforced.
Though I heard from the designer right away telling me she wanted me to have the position, it was weeks before she got back with me. I thought perhaps she had changed her mind. What I didn't know was that there were big changes going on in her business, as her business partner left, leaving her on her own. Big changes for her. So, in her "new" firm her desire is to have Studio 6 be able to cover all aspects of design plus events. So far, the work I have done with her has all been residential. Honestly, I haven't picked my preferred area of expertise, though I have thought all along that residential will be what I end up with. Working with her in this area reinstated how homes are definitely my "comfort zone", simply because that is what I am most familiar with. I would look forward to working on a commercial project to see how much different that would be.
As an intern, what were your responsibilities? Did they change over the course of your internship?

As I said, it was weeks before I heard back from her, and when I did it came as a shock to me as to what she wanted me to do! She called and reinstated her desire for me to work with her, and that she was starting a new project she really wanted me to be on. In fact, she wanted me to do all the drawings for it. And quite casually explained it was for an HGTV show. "Oh, and please don't freak out on me, but they  want the renderings by Friday." (Breathe Tera) Just so you know, I've never considered myself quick at doing these drawings, and to do 5 rooms in…I think 3 days, plus I was working on a big job on my own. Hmmm…sleep really doesn't matter at this point, right?

Thankfully, she talked to the producers and my deadline was extended to the following Friday. So it was a huge dive right into the middle of the project!
Once the drawings were in, life as an intern slowed down drastically! I was going to the office twice a week and basically following the other designers around. I was asked my opinion about things, looked up some things, and did some paperwork type assignments. I was able to go with her to meet with clients and do some shopping with her as well. I was also part of her team during the filming of the show and even got my two cents in on some of the paint colors. Color is my favorite, which I think she quickly picked up on, as she termed me during the filming as her "color person".
What were three of the most useful things you learned while interning?
One thing I learned that was very  rewarding for me  was that all the months and months that I have spent and am still spending doing my assignments with Rhodec…is really a lot like the whole process of designing in "real" life. In fact, on one of the projects we were working on, I was trying to follow how everything was going on, and it hit me…"this is just like a school test." So, it was really very helpful and encouraging that what we are working on in school will really relate to what we will do as designers. It's not a waste of time.
Also…there are multiple answers to the design solution. I tend to be black and white, right and wrong. But you can spend hours looking for THE perfect thing and it just not be there. There is a balance and a know-how to be able to pick quickly and accurately without wasting hours and getting frustrated. I was working with the main designer and two others she had recently hired. We would all pick different things…did that make any of us wrong? Absolutely not. There is a confidence element that has to be present. It's not a time to be timid and second guess yourself when you need that decision.
And another thing I learned, or should I say was able to observe and stash away into my mental storage chest, was to pay close attention to the client. Even the ones that seem laid back, easy going, and say…"just do something, anything" really do have an opinion, and they are the ones that are going to live with it. So my desire would be to be able to have the know-how to pull out what their true desire is before spending hours coming up with three schemes, that in the end, they don't like. Actually they really do have very distinctive likes and dislikes.
Was there anything that was completely different from your expectations?
This is a hard one. I honestly didn't know what to expect going into the internship. As far as watching the actual design process…I guess I was a little surprised at how close to school it really is.

What were the most challenging aspects of interning?
For me it was hard to know when to keep my mouth shut and when to give an opinion. Knowing where the "lines" were, not wanting to step on toes, or be in the way of another person's vision…after all, I WAS just the intern.

But it was also hard when I didn't say anything, and then later was asked why I hadn't said so in the first place when it could have been changed. At one point the lead designer told me in private to not be steam rolled by one of the other designers. "She comes across like she knows, but your taste and opinions are just as valuable to me as hers, and I have the final say." I was blessed to work with people that enjoyed working together, so it wasn't a competition which was really nice.
Did having a chance to work in real life design situations change your perspective on how the design process works? If so, how? If not, how was it similar to what you've learned in school so far?

I kind of jumped ahead with my answer for this one. One way it did change was that in school I could pull pretty much anything off of the internet to make it work for me. While working in an actual firm we had to find pieces that were local or easily accessible. It's not always so easy to find a picture and count on it working like I do with my school assignments.
I know you're interested in doing a second internship. How do you think it will be different now that you already have a little hands on experience? What are your goals as far as what you hope to be able to take with you from this next experience?

I don't yet have the confidence to go out on my own. Being with people already in the field seems like the best way for me to gain that confidence, especially if they are willing to let me voice my opinions and try things out or at least get a critique of why or why not that wouldn't work. Every person is different and every designer and their approach to a project is going to be different; including their styles and the way they work with their client. To intern with a second designer won't be quite as scary as trying for the first one.;) Plus, I think I have a tiny bit more confidence in knowing that what I am learning in school will be valuable as an intern. I hope to be able to get a more well-rounded view of how things are done as I piece together how I would like to be when I am an actual designer. I would also hope to obtain more confidence in my own skills as a designer and make a broader circle in which to connect here locally.
In a perfect world, if you could design your own internship, what would it look like?
Hmm…very interesting question.  So far in my limited experience, I would give the intern a better guideline as to what I expected from them, just so they know what their place is, which will enable them to comfortably move around without feeling like they are going to get in the way. And then I would include them, include them, include them. I'm not sure if an actual working designer realizes that even some of the small mundane things they have to do is going to interest the person wanting to be a designer. I would let them explore and be a part of projects allowing them the experience to be a part of the team not just an onlooker. I really loved that about working with this designer at Studio 6~ she took me in as part of the group from the very beginning. That helped me a lot.
I would definitely encourage any design student to try to do an internship. It is rewarding to see all that study time pay off, plus it really helps to get a grasp on interior design outside of the classroom.
Thank you Tera!  Tera also has a new blog that she uses to experiment with color combinations.  Oh, and by the way, the episode of Show House Show Down that Tera worked on airs on Sept. 26, 2011
Related Posts :