Interview with Author and Professor of Fashion & Design: Michele M. Granger
Today I'm so excited to present my interview with Michele M. Granger, who is author of several books about working in design and professor of Fashion and Design at Missouri State University.  In fact, the way I met Michele was pretty exciting, too.  A while back I did an interview with Abbe Fenimore which Michele happened to read.  She liked it so much that she decided to feature it in the Interior Design section of the new edition of "Fashion: The Industry and its Careers" due out this fall.
As you'll see, she has very generously answered many of the questions we all have as students of Design.
Tell me a little bit about your background and how you came to be a professor of Fashion and Interior Design.
I began with a Bachelor's degree in Clothing & Textiles and Business Administration. As part of the degree program, I interned as an assistant manager for a branch store of a 13-unit specialty store chain in Kansas and Missouri specializing in moderate to better apparel and accessories from infants to misses. After graduation, I was hired by the company as assistant buyer in accessories. It was an amazing 8-year ride during which I was the buyer for accessories, misses' dresses, coats, and suits, and then merchandise manager for the buyers in these areas. Then, one of the manufacturers I worked with as a buyer recruited me to be a manufacturer's rep for a nationally-branded line based in NYC. That often happens, because a former buyer knows how buyers think and the salary can be much higher. I loved meeting new people and the freedom from a set schedule, but I didn't like the nonstop traveling and hauling that huge line everywhere.
Later, one of my friends in the Fashion Group (underscores the importance of networking and joining professional organizations) told me that Stephens College, a private women's college in Missouri, was seeking an experienced buyer to start its fashion merchandising program. I knew that was me. I have always wanted to teach; it is what I was designed to do. My father, smart man that he is and former teacher, advised that I DO what I wanted to teach BEFORE I taught it. What great advice that was (Note to Dad: My students thank you very much.) While teaching and becoming the department head at Stephens, I completed a master's degree, became a mom, and opened a store with a colleague. You can guess why it took me 6 years to finish the master's. I was the student writing my thesis during the summer while rocking the baby's pumpkin seat with my foot!
While at Stephens College, I wrote an internship booklet for my students—how to write a resume and letter of application, how to interview, where to find internships, etc. A publisher in New York was shown the booklet and the rest is history. The book, A Guide to Your Fashion Industry Internship, was published and I was onto the road of author and professor. My publisher encouraged me to get my doctorate degree, as doctoral faculty were the ones adopting my text. Back to part-time student again, I received a Doctorate of Higher Education with a specialization in Vocational, Technical, and Occupational Education—and this one only took 3 years! With this degree in hand. I was eligible to work at a state university. I had final interviews with Fashion Institute of Technology (FIT in NY) and Missouri State University, and had a big decision to make. I needed to raise my daughter Annie where she could run in the grass, and in a family-oriented town. I chose Missouri State University and am happy with my choice now, 12 years later. I love my life; I teach, write, and travel, taking student groups to China and Europe with a focus on my particular place of passion—Paris. I've been there about a dozen times and fall in love with it more and more. I love to go with my editor, Olga Kontzias, as she works with fashion and interior design publications and is up-to-date on all of the museum exhibits, stores, and restaurants. Talk about aesthetics, it is design heaven! Je t'aime, Paris.
Taste and talent can be subjective but people who show true promise are usually universally acknowledged. What would you say are the 3 outstanding characteristics of a person with a promising future in design?

Creativity, an open eye and an open mind, and the ability to see the business side of design.
Keeping with that train of thought, what are your expectations when it comes to turning in assignments? In other words, what are the things that make the difference between a "satisfactory" attempt and an "excellent" attempt?

This does fit with that train of thought. The most creative assignments are the ones I enjoy the most. Creativity is something academia may overlook in education. It can and should be taught, encouraged, and valued. Attention to detail is another part of the excellent assignment. Going the extra step is also a qualifier between satisfactory and excellent, Take, for example, the student who discusses opening a website for her new line in a course assignment. If she includes in her assignment an image of the website opening page with a logo for the new line and all of the "whistles and bells" that entice a viewer into the site, she has my vote!
What kind of advice do you give freshmen design students and how does that change as they move through their studies?
I push them to really learn about the multitude of career options in fashion and interior design, then to select the one(s) that best fits their skill sets and life vision. My students are encouraged to mind map—to sketch and/or write about their passions, strengths, weaknesses or dislikes, talents, and goals.
Freshmen design students are also encouraged to begin collecting items for their portfolios right from the start. I also suggest that they choose their electives carefully, and recommend that fashion students enroll in interior design courses as electives, and vice versa. The worlds of fashion design/merchandising and interior design are integrated; they overlap, as design is design no matter if we are talking about a coffee table or a cocktail dress. Students with a degree in one of these disciplines can often work in the other. Think about all of the fashion designers who have interior design product lines—Ralph Lauren, Donna Karan, Calvin Klein, Cynthia Rowley, the list goes on and on. One of my friends was a merchandiser for Calvin Klein's fashion line and was promoted to president of the company's home division. She was selected, in part, because she minored in Interior Design.
Finding your own voice as an interior (or fashion) designer is integral to making a name for yourself, though sometimes discovering exactly what pitch that voice resonates to can be elusive. Do you have any specific words of advice or encouragement that you use to help students identify their style?
When I think about finding one's style, I think of taste. Good and bad. I don't think you can teach taste. One of my assistant buyers had the worst taste I'd ever seen. It was certain that she would fall in love with the worst dress in a line, and I couldn't find a way to guide her into the "good taste zone." I do, however, believe that taste is shaped, influenced, and honed by exposure—traveling, reading, observing, shopping, etc. You don't even have to have money for the airfare. These activities can be accomplished virtually—taking online trips to cities and e-retailers in Morocco, Bejing, Antwerp, or Berlin, for example. It is also helpful to appoint a "style mentor," someone whose style you absolutely adore. This is a person you can follow to observe how his or her style evolves and to examine exactly what you love about the style imprint. Two caveats: First, be open to the fact that your "style mentors" may change over time. Second, don't try to copy your "style mentor;" instead, add your personal twist to what you love.
How important do you feel having a mentor is?
I believe this is very important and, sadly, often overlooked. I had a mentor as a buyer and as a professor at Stephens College. I have fashion friends as mentors today, and am delighted to say that there are students who have chosen me to mentor them. Students are often afraid to ask for help and advice, but that's what their faculty, employers, and alumni should be there to do! It is one of the life's greatest compliments—to be asked to mentor (this, and, "what an amazing child you have!") Women can do this very well, nurturing spirits we have!
On the job training is invaluable for giving a person work experience. I know many design schools work directly with local designers in finding internships for their students. Do you have any advice for getting an internship outside the parameters of a brick and mortar school? What sort of things should we have prepared to increase our chances of getting a good internship?
I believe this is so important that I have written 3 books about it! The most recent is The Fashion Intern, 2nd edition, published by Fairchild, Inc. of Conde Nast.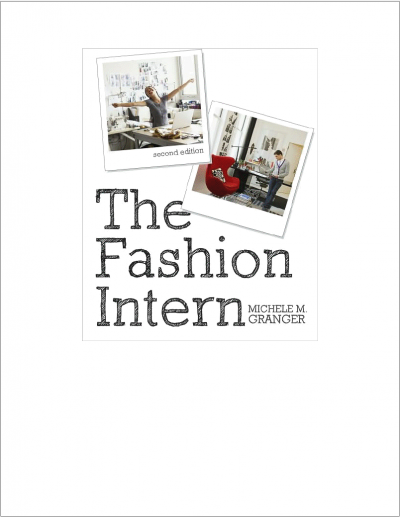 I would say that there are two things that separate the mundane resume from the creme de la creme–an international study experience and an impressive internship. Some students combiner these two by completing an internship through a study abroad program. Right now, my student Emily Clark is taking summer courses in London through American Intercontinental University (AIU) and interning with a visual merchandising company. AIU placed her in the internship and she is learning and doing so much—from styling photographs for advertisements to installing displays in the windows of major London stores!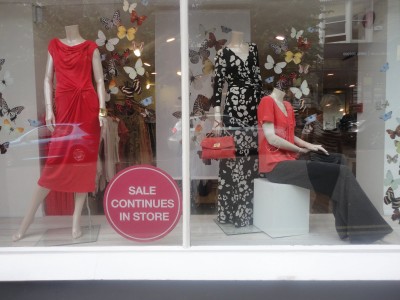 What sort of things should students prepare to increase their chances of getting a good internship?
Have a perfect resume that is tailored to the specific position for which you are applying. For example, a students may have four variations (e.g., directed to a visual merchandiser, design service firm, public relations house, or a product development position) of his or her resume, primarily reflected in the Objective section of the resume. Adapt it to the precise position for which you are applying and proofread if carefully. Your letter of application should be short, sweet, to the point–citing the highlights of your resume and stating how these fit with the internship position being applied for, providing your contact information, and concluding with an opening for you to call them (e.g., "Thank you for your assistance. I will be calling in the next two weeks to discuss the possibility of setting up an interview."). Practice interviewing. There is nothing more telling than a video of you in a mock interview. Many university Career Services offices offer this opportunity. Look great when you do interview—with your individual style showing, but not cleavage or thighs (for women), an over-the-top outfit that visually mutes your answers to the interview's questions, or excessive body adornment (unless you are interviewing with Kat Von D).
For a lot of different reasons, I'm one of those people who came to the idea of studying interior design later in life. At this point, I'm mid 40′s and married with a teenage son. I also have another job that I work to pay the bills but I know I'm not unique – at least not in that sense! A lot of people make career changes midstream (I refuse to say mid-life). What sort of challenges do you think I'll be facing in my situation? What do you think are the advantages?
Mid-life, what's midlife? If you have the courage to make a career change, you are already showing a great personal attribute to the prospective employer. The thrills of a career change far surpass the challenges. The advantages of being in midstream when making a career change are experience in life and work, evidence of skills and knowledge through past promotions and positive employer reviews, and the job maturity that comes from having years of employment.
I don't believe that chronological age is a factor; age is an attitude—especially in the design world. I work with 30 to 40-something professors who "think" older than my grandmother does. On the other hand, I have the joy of working with 60-something instructors who inspire me and challenge me to keep up! Most of the fashion and interior design industry leaders are midstream and, even, upstream!
One of the most critical messages to communicate to the potential employer is how what you have done has prepared you for this new position. Raising a teenager, for example, requires having patience (amen!), multi-tasking, making money, delegating work, etc. The best way to leave the paying-the-bills job to go into dreaming-of-this-forever career track is do it sequentially, starting the dream job online or as a sideline and gradually decreasing the time on the bill paying job as revenue comes in. I love entrepreneurship, have researched and written about it, and have seen it as an ideal vehicle for people to move into a new career track. Starting your own business gives you the freedom to sequence into the new career bit-by-bit.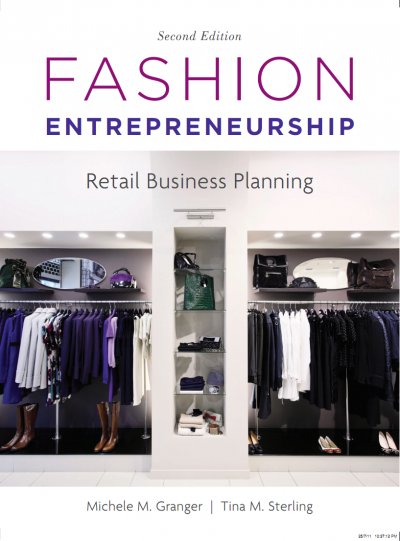 I know that by the time we finish our studies we are supposed to have a nice portfolio of work to show potential employers. For you, what makes a good portfolio great? In other words, how would you expect to see it arranged and which are the items that absolutely must be included? What would you consider "icing on the cake?" What do you think about ePorfolios?
What makes a portfolio great, the icing on the cake, is a theme threading it together while it shows the diversity of skills and styles the designer has. It's like an outfit or a room that has many different components, but works together seamlessly. The great portfolio should show written, visual, presentation, and technology skills, such as examples of different software programs you have conquered. The print portfolio should be translated into a digital format for those employers who request it this way. I suggest holding back some components of the portfolio for the actual interview, so that you have some fresh items to present at that time. The portfolio should begin with a resume, followed by a Personal Statement, and then a Table of Contents. There are many ways to organize the parts of a portfolio—by drawing samples, writing samples, computer program illustrations, etc.; by types of jobs, such as residential projects, commercial work, internship outcomes, etc. Whew, this is a great question to expand the focus on, because there are so many options and so much to think about when building a great portfolio. It shouldn't be a one-size-fits-all activity. It is your personal billboard!
What advice would you give to a newly graduated interior designer?
Send out 10 times as many resumes than you think you should. Carefully and thoroughly reflect on your network; it may not even be a network you know you have. Think about family, friends, and friends of family and friends, guest speakers who lectured in your classes, alumni, professors, past employers, etc. Recognize the different levels of the industry. There are positions available with raw material manufacturers, product manufacturers, retailers, and service providers. Be mobile, if possible, and flexible, always. Recognize that you may have to start at the bottom, but it will get your foot in the door. And, once you are in, you can dazzle them with your attitude, skills, and knowledge, then use that foot to climb the career ladder.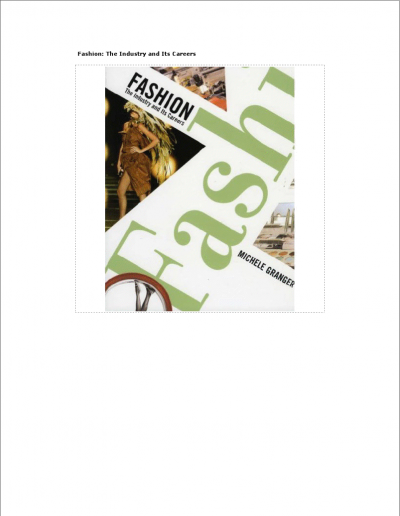 Okay, well – that's it! I really thank you so much for taking the time to answer these questions. I know its going to be really helpful, not only to me but a lot of other people who study interior design but don't have the advantage of an ongoing relationship with a professor.
Related Posts :