A while back I mentioned Girl Genius Danika in another post about how to faux malachite and guess what??? She's baaaaaaaack!  And this time with an AH-Mazing way to hack Ikea furniture.  She and her business partner Cheryle have designed overlays that you basically just stick onto any piece of furniture that you want to transform.  I gotta say this is absolutely brilliant and I wish I had thought of it myself.  Since I didn't @!#$%%#@@@#, I guess I'll just have to show you what Danika and Cheryle have come up with.  Get ready to have your mind blown with possibilities.  If this doesn't get you throwin' on your heels and heading out the door to Ikea, I don't know what will.  Plus, they're easy to use.  Don't believe me?  Here are the instructions – all of them.
"Simply stick on with adhesive tabs and secure with a few brad nails".
And, the other up side is that the overlays are not just for Ikea furniture.  They also will make custom sizes which means you can jazz up just about anything, including vintage (as seen below).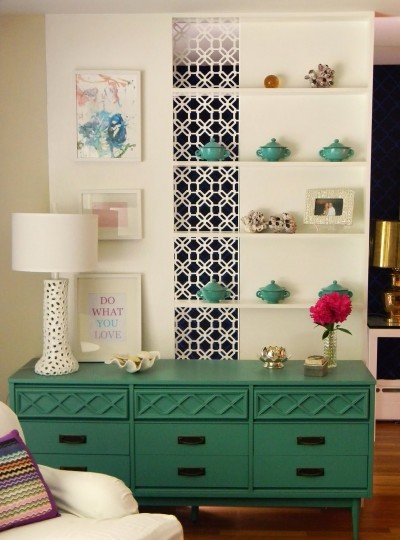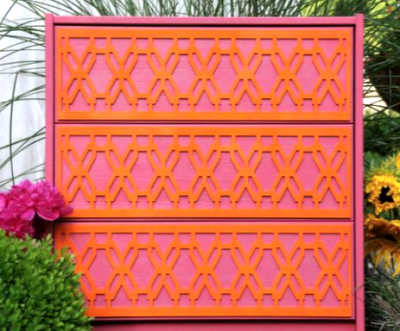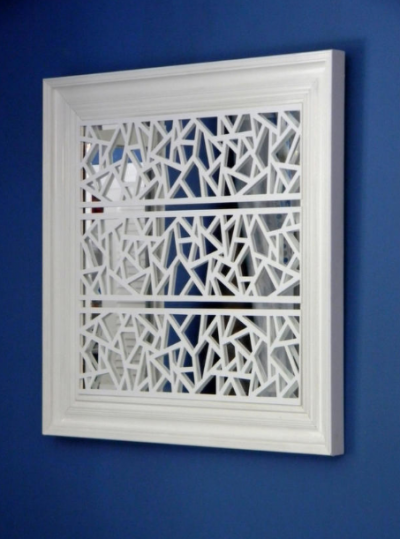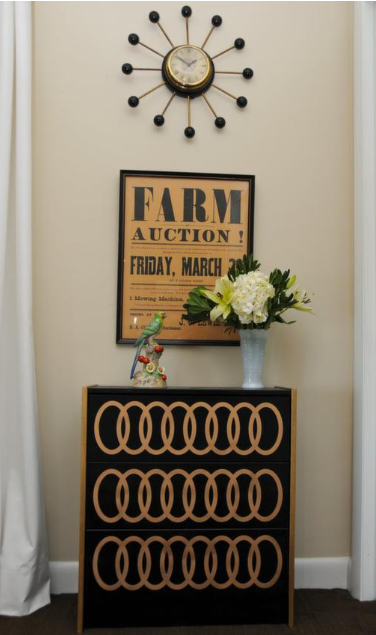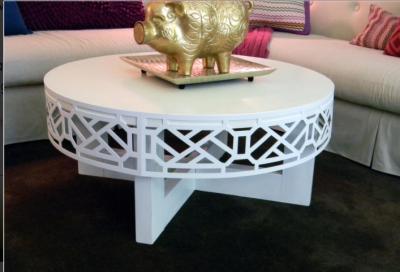 One of my favorite bloggers, Bri, has already had her sticky little fingers all over this.  Here's an After of a vintage console she redid using the overlays.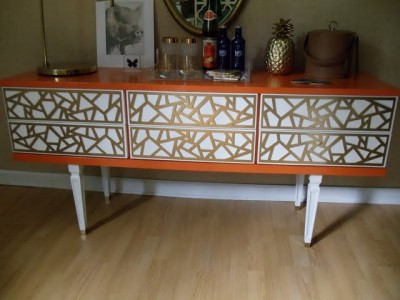 BTW, looking for more great Ikea hacks?
Related Posts :