Hi, my name is Anne Alexander Sieder and I'm an eBay addict.  (This is where I'm warmly welcomed into the room by other people, bleary eyed from too much time spent on the computer) .  Ahem.  My current obsessions are as follows:
5 original Casala chairs in good condition listed for 499,- euros.  Considering that 2 of the very same chairs (in not near as good of condition) are listed on 1stdibs.com for $450 a PIECE, I think it's a phenomenal deal.  Of course, they were designed and made right here in "West" Germany.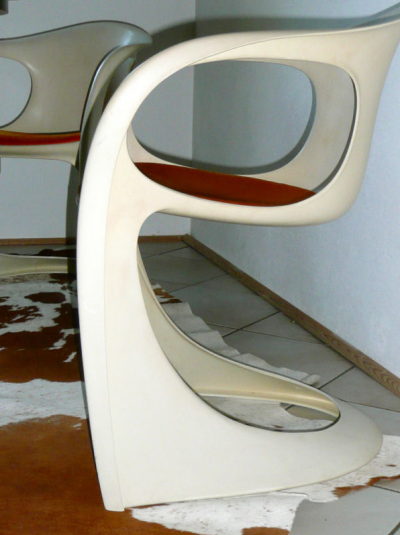 These 3 gorgeous brass and glass tables.  It's actually too late for these beauties, I totally missed the auction and have been kicking myself ever since.  Someone else got them for 40 euros.  Damn it.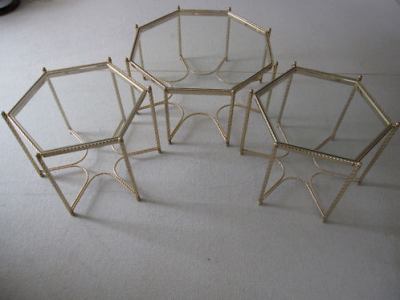 Here's a set of 3 chairs that I'm currently watching.  Right now one person has bid on them for 1 euro, but you know how that goes… there are probably another 30 people lurking this auction, waiting to drive up the price at the last minute.  Still, I've got my alarm set.  I would reupholster them and put 2 of them in my son's room and probably list the 3rd back on ebay.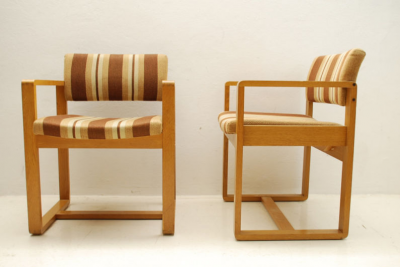 I love the shape of this lamp.  It's actually HUGE and come's up to about my shoulders.  I'm also really intrigued with that tacky picture on the wall behind it.  BTW, I did win this lamp and paid… 1 euro for it! Hurray!  I'll recover the lampshade and we're good to go.  This is also going in my son's room.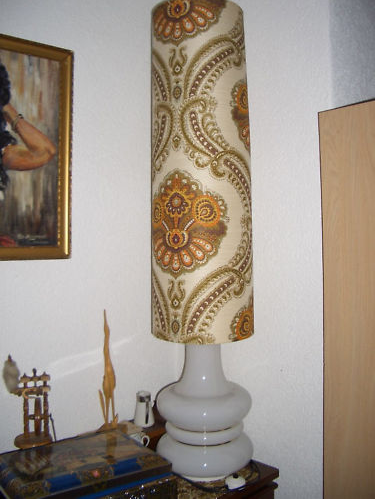 This is another lamp I recently bought on ebay (€ 15,50).  I absolutely love the celedon color but will probably put either a black or white shade on it depending on which room it ends up in.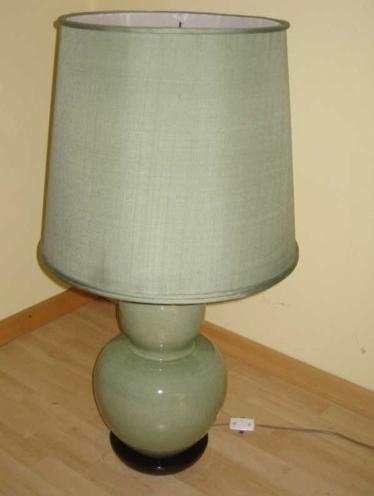 Well as you can see, I'm loving lamps at the moment.  They've all got mad curves and they're so sculptural. Naturally, that shade has GOT to go but the lamp itself it really pretty cool.  I might even leave it the way it is… we'll see.  I'm currently completely besotted with brass.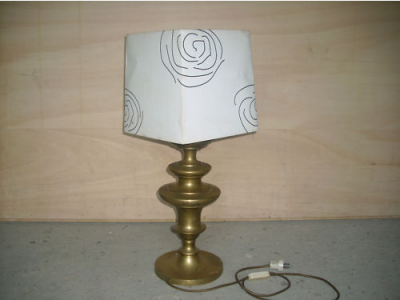 Related Posts :