As the day's tick off and Moving Day looms, I'm busying myself with getting rid of stuff I don't want or can't fit in our new house. Even though I've been pretty successful in finding new homes for our well loved stuff, I still have a ton of things that I'm going to have to end up schlepping with me to the new house.
What does all that have to do with hand painted rugs? Well, I've got a large sisal rug that I'm thinking about resuscitating with a little paint.  At the moment, I'm loving the chevron motif (who isn't) which is exactly my point.  I mean, when something is this trendy you should definitely consider using it as a transitional accessory which, unless you're Ivanka Trump, you're not going to want to spend too much money on it.  That's why giving something you already own a makeover is the perfect solution.
Here's a picture of our jute rug as it is now.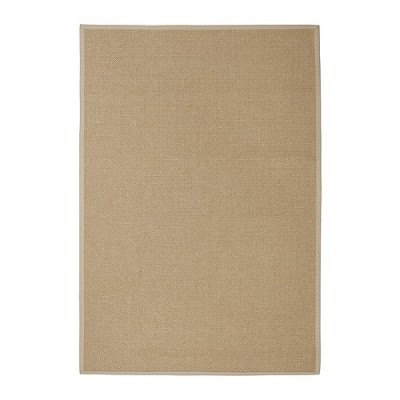 Pretty plain Jane, huh?  It's just begging for an upcycle.  So, I started scoping google for a little inspiration and here's what I found.  Over at The Fabulous Design File, Carissa redid her rug and it turned out great.  I'm considering using a stencil – that's right, I'm lazy and don't feel like measuring it all out.   But if you're so inclined, check out her step by step DIY.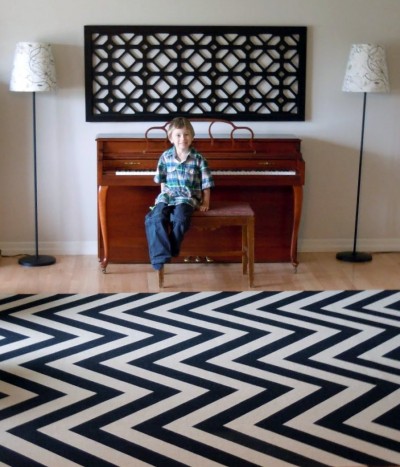 I'm also a huge fan of lattice patterns – especially Asian inspired fretwork.  HGTV.com had a pretty faux rug painted directly onto the hard wood floor but since our floors will be brand new, I won't be going that route.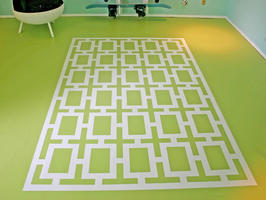 Even though I couldn't find any examples of hand painted fretwork I certainly found some rugs with inspiring patterns.  I think I'll check out The Stencil Library to see which pattern thrills me most.  I love the tone in tone look of this one and bet I could achieve the same results (obviously not as plush) with a combination of satin and matte finish paints.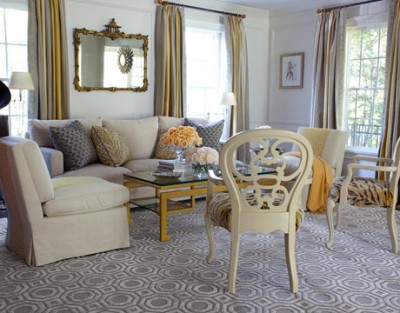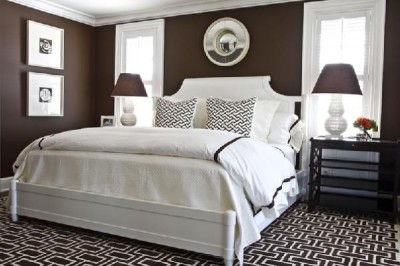 The truth is a hand painted rug is a fun little accessory but in no way comparable to a "real" rug, as far as I'm concerned.  It's one of those things that will make for a pleasant afternoon of painting and serve as a place saver until I can get the rug I really want.  After that, I can always move it out to our patio. What do you think?  Would you ever consider a hand painted rug, or do your tootsies only dance on cushy surfaces?