Johnny Egg is the King of Flock, flocked furniture, that is.  Now you may think flocking is old hat, but I guarantee you, that you've never seen anything like Johnny's fabulous creations.  He flocks everything from baroque looking clocks to phones, to lamps, chandeliers and tables.  They're bold and they're fun to touch.   In short, flocking beautiful!   What more could you ask for?
Johnny lives and works in Essex, England.   He's been featured in all sorts of magazines, and I feel very honored to have had the pleasure of being able to get inside that creative head of his for a few minutes.  Below are the answers to a few of my burning questions.
PH:  What inspires you most right now?
I'd say the thing that always inspires me is fashion. I get ideas from the colours & textures of the materials that fashion designers use.
If you could look in any designer's sketch book, who's would it be and why?
Its always been Jeff Koons but now that Jean Paul Gaultier has moved into furniture . . . .
Oh, I can really see that in your style.  What's your design process?  Do you use a sketch book yourself?  If not, how do your designs evolve?
My design process first spends a lot of time in my head, I work through every aspect of the design, I build it from top to bottom several times. It then goes into the sketch book, and finally I make a prototype. This might sound like a long process but once I know it will work I have to make it, get it out of my system.
Actually, my process is pretty much the same, so I completely understand where you're coming from.  You must read a lot of fashion mags but besides that, do you have a favorite design reading material?
I will read anything, any kind of design/house mag, magazines that aren't necessarily related to design as you never know what might spark an idea.
What's your favorite movie set (you know, like one of those scenes when you were supposed to be watching the actors and instead you found yourself commenting on the room)?
Oh the joy of sky+. I am constantly pausing to look at something from an advert to music videos and especially 60's films.
Do you have any pet peeves when it comes to decorating?
Pet peeves that's a long list, but it all comes down to poor workmanship.  If you do something do it well, take pride in your work.
Good advice no matter what you do.  What is your most cherished home accessory or of piece of furniture?
That would have to be an Armoire I made for my wife about 12yrs ago it started life as a home office, we moved and it became a wardrobe in the spare room. We moved again and now its the larder. Whatever its function has been its always looked like that's what it was originally designed to be.
I find that when creativity flows, organization swirls down the drain and I have to keep myself from running off in different directions.  How do you organize yourself and focus on the business side of things while remaining creative?
I don't, certain aspects of life go on hold.  Fortunately I have a few good people around who help out and are understanding.
What do you do to overcome creative blocks?
Never had that problem, I have a head full of ideas that I know I won't ever have time to develop.
What are three tools that you use when you're being creative that you just can't live without and why?
The first tool in the list might seem a bit odd, but its my car, as that's when I daydream my designs into reality. I love a traffic jam. The next would be a pencil and finally my cnc machine that enables me to make prototypes in half the time.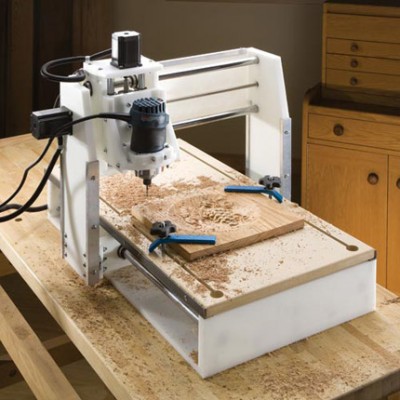 Thank you, Johnny Egg!  Johnny's furniture and accessories can be bought directly from his website or at Heals in the U.K.
Related Posts :