I just got back from a three day trip to Chicago.  So, right now I'm trying to get back into Munich's time zone.   As you read, I'm probably snuggled under piles of down and cursing the damn birds for waking up so early.  Thank God for pre-scheduling.
I'll get right to the point.
If you're a design fanatic (and chances are, if you're reading this blog, you are) then you've already heard of Design Sponge and Apartment Therapy.   But I've run across some new gems that are definitely worth a visit and here they are (in no particular order):
CocoKelley Cassandra LaValle is the editor behind the style blog coco+kelley where she explores trends in fashion, decor and entertaining, highlighting pieces that exude classic design and glamour.
Design Crisis Run by Karly and Erin two chics with a wicked eye for design and an even more wicked sense of humor.
Style Carrot A blog by Marni Elyse Katz, a professional writer who loves all things stylish and well designed.
Golden Touch Catherine, a lawyer from San Francisco, won Domino Magazine's Design contest and things have never been the same, since.  She's still a full time lawyer (with a daughter to put through college) but that doesn't stop her passion for beautiful interiors.  She's also got lots of great DIY tips, btw.
If after perusing those you still are hankering for some more interior design talk, pictures and tips then make sure to check out two of my favorite online interior design magazines:  lonny & high gloss (which is brand spanking new).  BTW, both offer free subscriptions.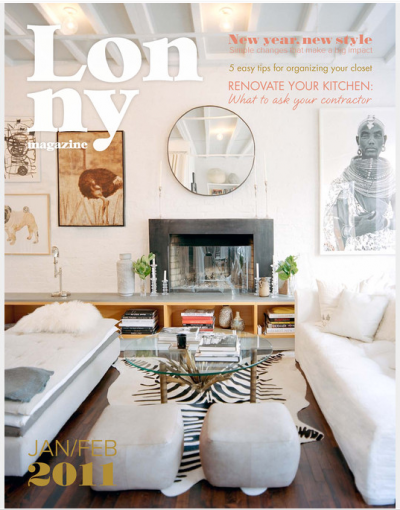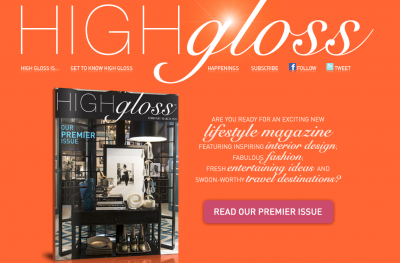 Related Posts :