I know that Domino, The Book of Decorating, put out by the now defunct Domino Magazine, was designed to help non-designers decorate their living space, but I think it's a great little resource.  Ok, maybe that's because I'm "just" a design student and don't yet have my degree and then again, maybe it's because it really is a seriously good design guide.  I find myself going to it time after time to help me plan out all sorts of things for our new house (that we're renovating) not only for inspiration (though it's packed with that) but also for practical tips like how to plan for lighting, or planning the layout of our kitchen.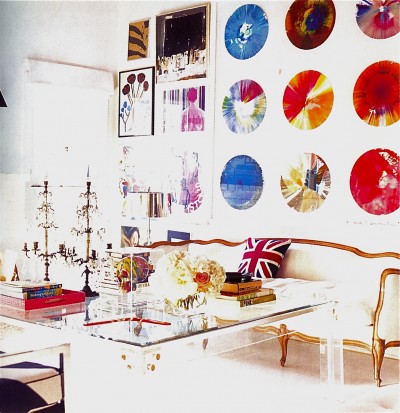 I love that they also feature unconventional choices like the demure sofa paired with a gigantic Damion Hurst Painting and an over-sized lucite coffee table.  Expect to find the unexpected because what they're really showcasing is the stylish owner's of the various rooms personalities.  This is not design by numbers but there is a formula.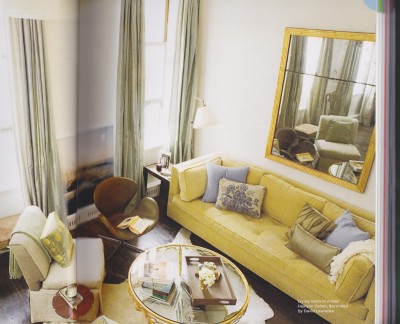 The book is divided into chapters based on rooms of the house i.e. "living room."  Then it's further subdivided into sections that explain what your major piece in that room should be, how to combine various styles,  and extra "designer" tips to make it beautiful as well as functional.  The focus of this book is not on spending money (which is definitely in short supply these days) but on good design which is irregardless of loose change.  And of course… the pictures are to die for.
Related Posts :