While browsing some amazing blogs I came across Chicago Now which has a great sections written by Diana Durkes called the Garage Sale Warrior.  And, as you might imagine she spends most of her time hunting for second hand treasures to give new life to.  One of my favorite projects is a turned barrel chair from the 50′s.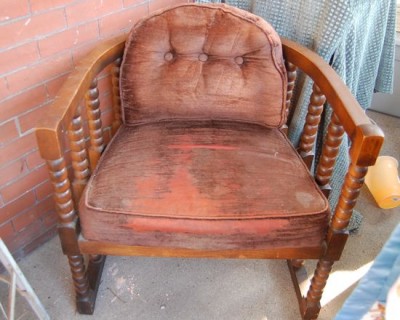 Do you know what it would cost to have that chair made today???  Oh my God, those spindles are beautiful.  She bought some funky Ikea fabric, painted it and voila!  It's gorgeous, wouldn't you agree?  I think it would look so sweet in a nursery.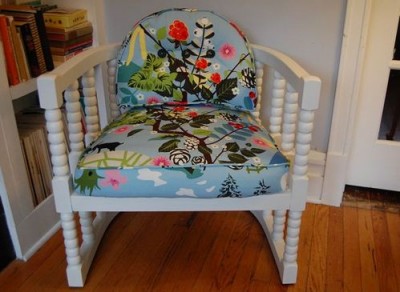 Diane has totally inspired me to stop trying to head on over to Ikea myself to find a cheap and gorgeous fabric to redo a cute little chair that I've been procrastinating about for months.